Dion Green Offers Support Community of Uvalde
Mr. Green has just recently returned from supporting the families and community members of Uvalde, Texas, in the aftermath of 19 children and 2 teachers being killed during one of the nation's deadliest mass shootings. Along with offering himself as a shoulder to cry on, Green also called lawmakers to action and implored them and voters alike to not allow the issue of gun violence to die down.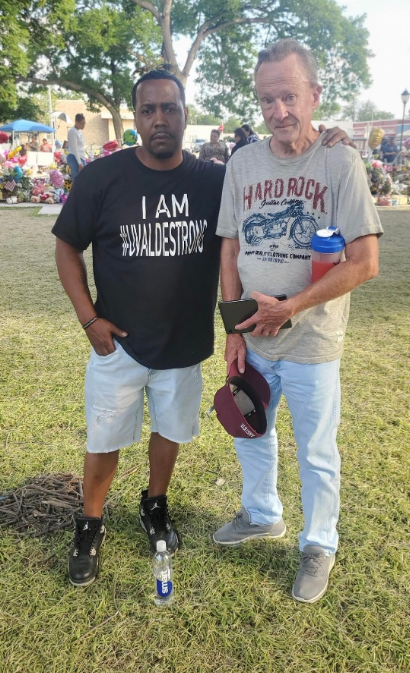 In response to the Buffalo and Uvalde shootings, the Dayton City Commission has issued a letter to Gov. DeWine to request stronger firearm legislation, opposing him potentially signing House Bill 99 into law later this month. When asked about how he felt about the letter, Green said, "I've been fighting it in state house since the mass shooting, so you know, I'm not gonna waste my energy on that. If there's a change, there's a change. If not, I'll continue to keep fighting."
Although he cannot be in Dayton, Buffalo, Uvalde, and everywhere else that there has been a mass shooting all at once, he will continue to love and support those impacted by these tragedies, especially when the powers at be remain stagnant.
To read more about Dion's time in Uvalde, click here.