Mr. Green Back in D.C.
Thursday, September 22nd, Mr. Green once again joined other gun-control and gun safety advocates in our nation's capitol to urge our lawmakers, and Senator Sherod Brown (OH), to ban assault-style weapons ban. Among many other speakers, Dion called on the Senate to make our communities safe through taking direct action, as he continues to live out his purpose since he dedicated his life to advocating for communities all over the United States, as well as pursuing meaningful change, not only the local and state levels, but federally as well.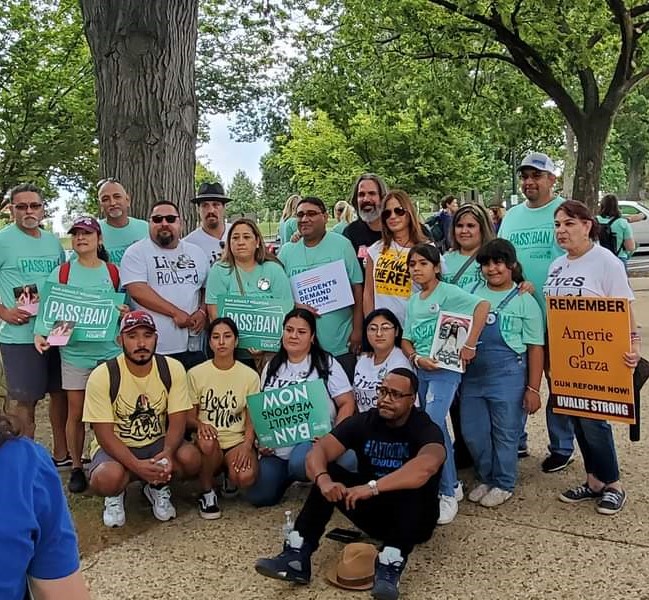 In an interview just before the rally took place, Mr. Green reasserted that he will continue to fight for and support survivors, regardless of how long it may take for American citizens to feel safe and protected. He tells the interviewer, Taylor Popielarz, "As I speak to other survivors across the country, I know that this fight seems like it's not movin'. We cannot give up, y'know. That's what they want us to do." And he's not giving up. To watch the interview on Spectrum News, click here.
Although positive legislation times seems, and indeed often is, stagnant, it is no question that the Bi-Partisan Gun Safety Act being brought to President Biden's desk this past Summer was a hill that many Americans believed no one could/would climb.
There is a fervor among the people using their voices and actions to enact change, who are ready for our nation to change for the better. We hope to see you again in D.C.!